Founder of Guiaderodas
Meet Bruno Mahfuz
Bruno Mahfuz was born in 1984, graduated in Business Administration and has been a wheelchair user since the age of 17, when he suffered a car accident. Since then, he has collected several experiences due to the lack of accessibility.
The experience in a wheelchair made him realize that an "accessible experience" is not restricted to compliance with the norms, but rather related to a set of practices that involves infrastructure, care and, above all, the awareness of society about the importance of this issue. Thus, Bruno founded Guiaderodas, an accessibility company that informs, raises awareness and certifies places to provide a more autonomous and inclusive life for all.
In 2016 he launched the Guiaderodas APP, a free and collaborative tool to consult and evaluate the accessibility of places. As a wheelchair user, his motivation to create the platform was to avoid frustrations due to the lack of information about accessibility.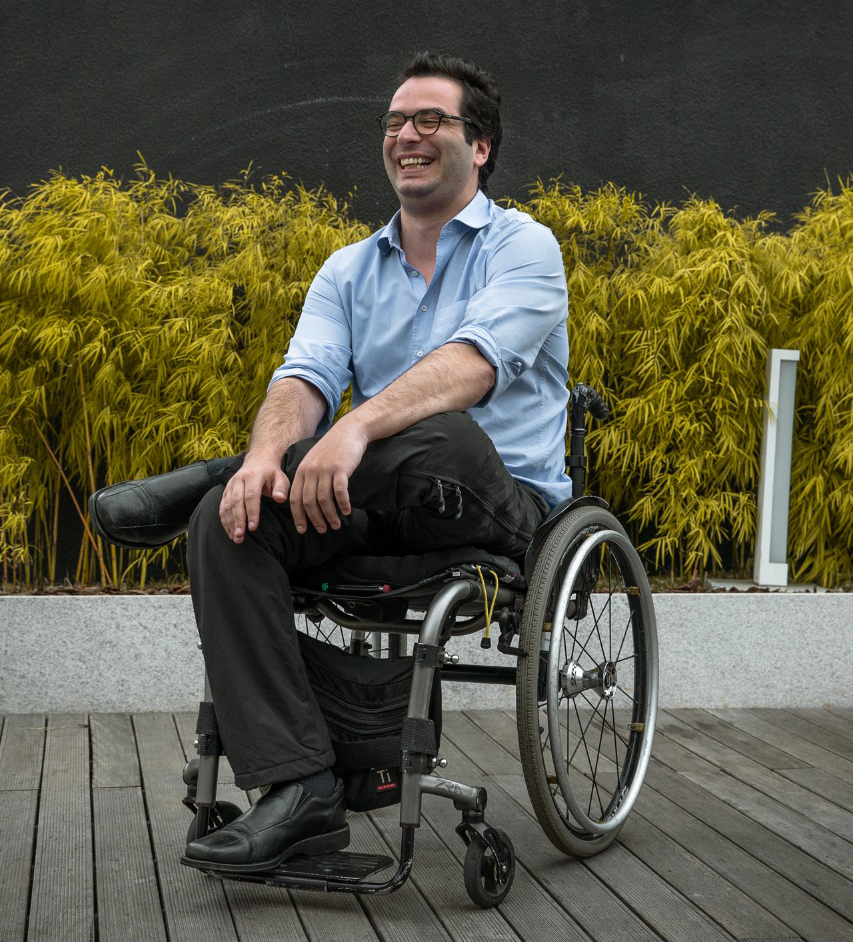 "A simple trip to the bakery can be frustrating when you face a flight of stairs at the entrance"
WHEN AN IDEA IS GOOD,

IT IS GOOD FOR EVERYONE